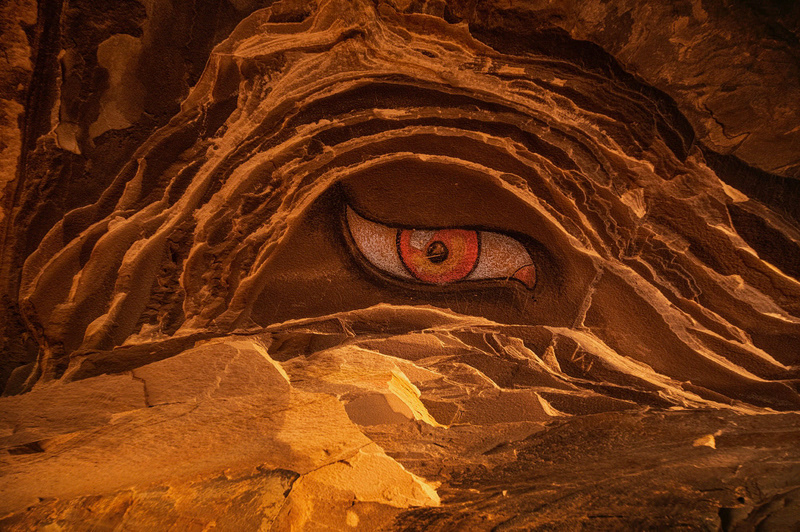 An eye painted on the ceiling of the sand caves located north of Kanab, Utah.  
Our Covid time began during a trip to Southern Utah in March of 2020 where we heard that Summit County, Utah was shutting down and the ski areas were closing because of a pandemic. The local grocery stores in Kanab, Utah were overrun with folks from out of town stocking up on items in short supply, notably toilet paper. Since we were in our travel trailer, we were able to isolate fairly well and felt safe and eventually returned home to Park City after creating a collection of photos in and around Kanab.  
With the travel trailer in mind, we opted to continue with several planned trips.  We felt we could be safe and cause no harm to ourselves or others. 
These are some of our images made since March of 2020. Some stops were to visit family, others to make photos. Some trips were more local such as the nearby hillsides to photograph "backyard" wildflowers, or a trip to the Utah West Desert to photograph the wild Onaqui mustangs. 
Our travel trailer has been from coast-to-coast-to-coast in the last 20 months, and even down to Texas (the third coast) in the last two years, about 20,000 miles of photography.
I hope you enjoy my images.
david breslauer
Use the Exhibit Link at the top of the page to view the collection.
If you are interested in purchasing, please use the "Contact" link at the top of the page.